EchoLink Presentation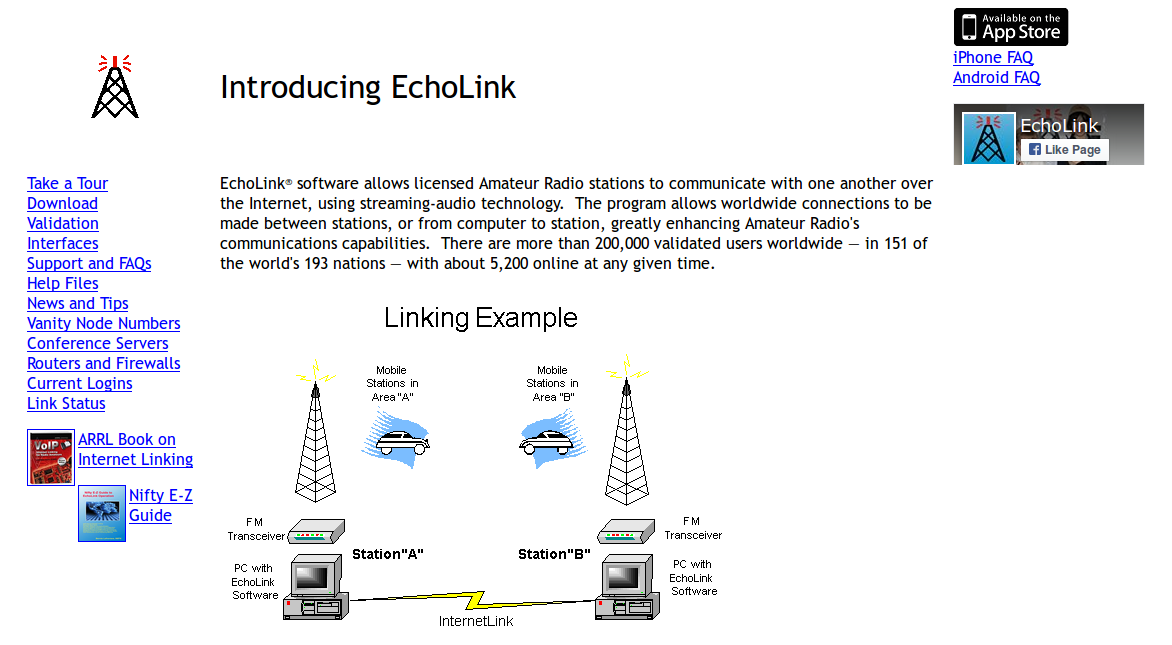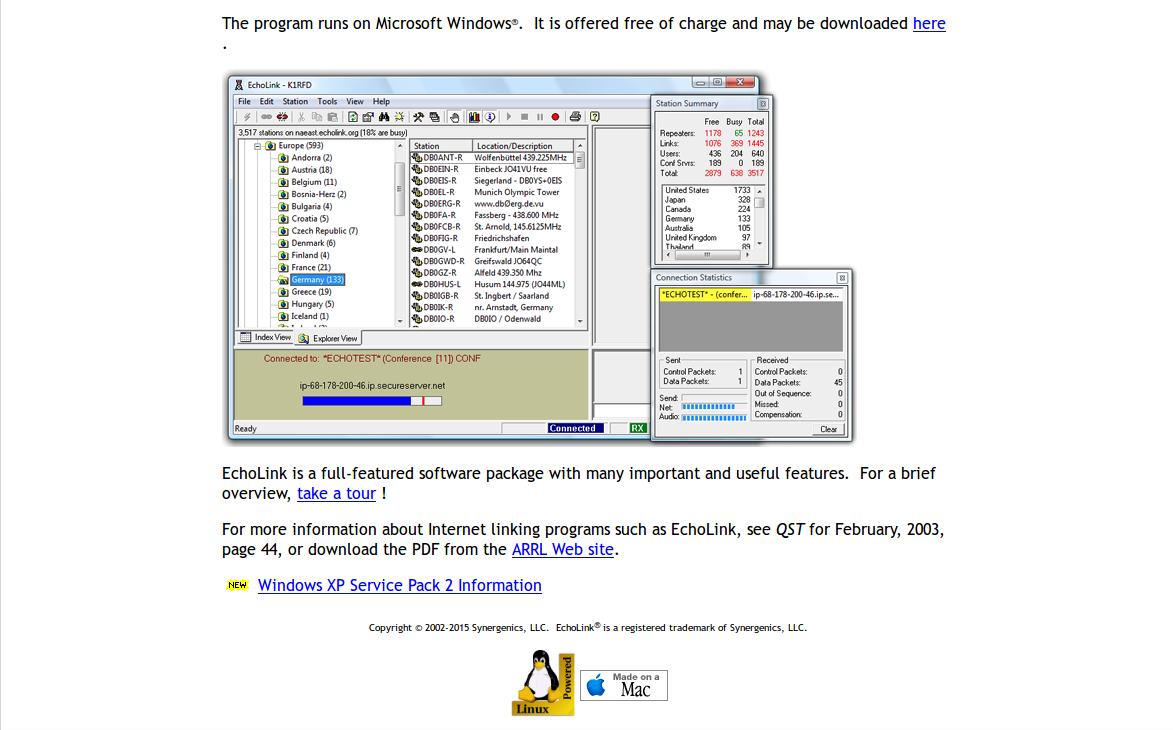 1. Goto echolink.org(Main page).
2. Click Downloads.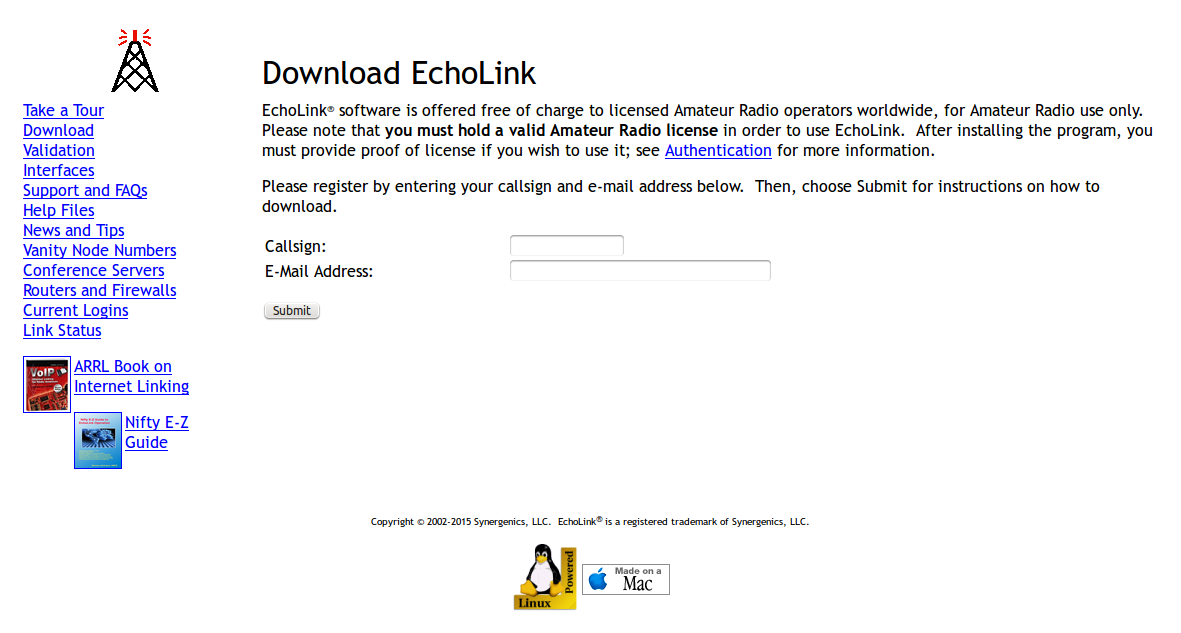 3. Enter CallSign and Email.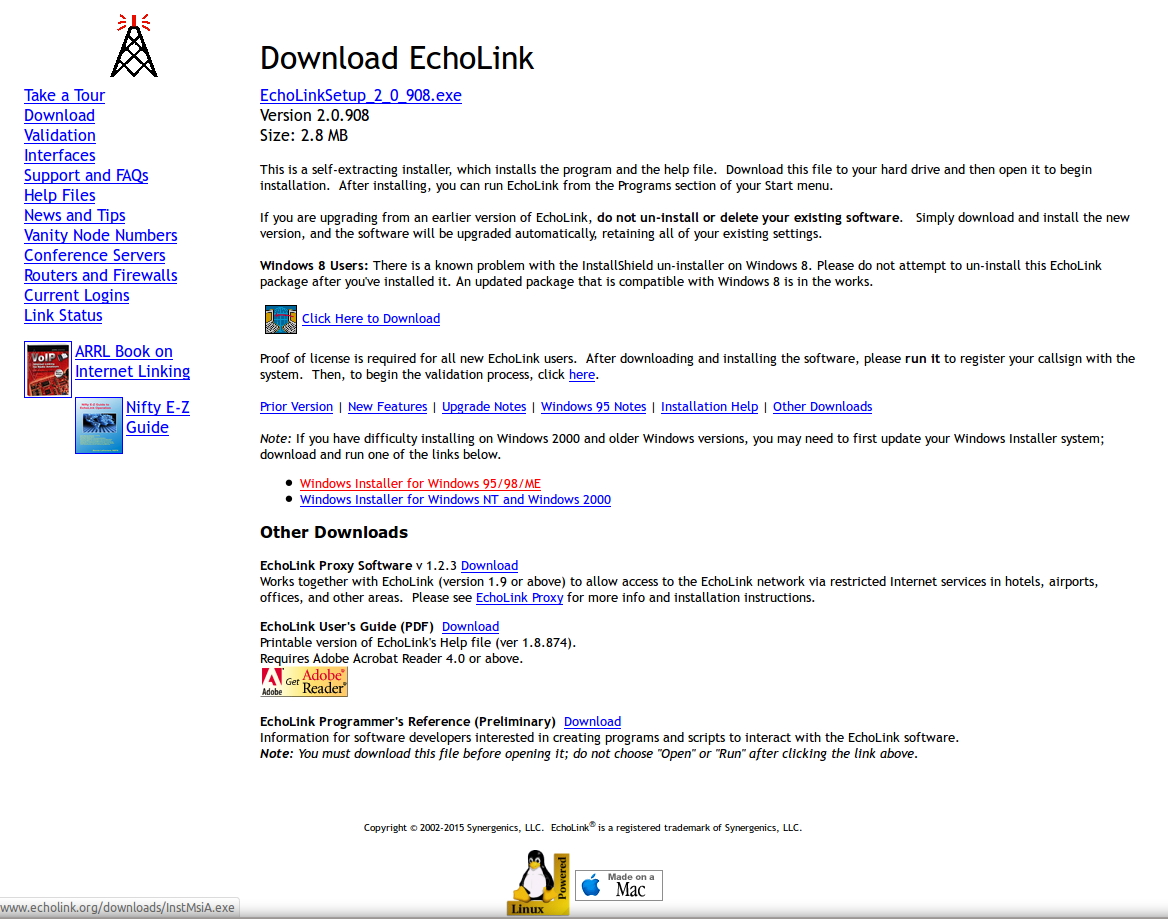 4. Download the version of EchoLink you need.
5.
Next

and run the EchoLink program on your PC as this starts the Validation process
.
6. Next if you haven't Validated your Callsign with the website yet here is how(
this process may take a couple of days
).
Enter your Callsign... Press Continue.


If you are already Validated it will show all versions of your Callsign that are Validated and the date they were validated.
See below.